Szczegóły:
Short film, 23 minutes, 2009
Screenplay – Adrian Panek

Directed by – Adrian Panek
DOP – Dominik Danilczyk
Producer – Marcin Wierzchosławski
Cast – Mariusz Bonaszewski, Krzysztof Chodorowski, Adrianna Biedrzyńska
IV part of the series Decalogue 89+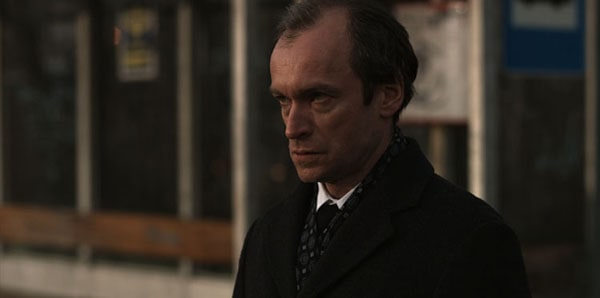 Summary:
After the death of his wife, the father of 16-year-old Wojtek has a nervous breakdown and seems to have no contact with reality. The school that Wojtek attends, knows about these troubles. If Wojtek's father does not prove that he is able to take care of his son, the boy will be sent to an orphanage. Wojtek has a few hours to get the situation under control and get out of trouble. The film is part of the series "Dekalog 89+" and was based on the short story by Joanna Łabuz entitled "He". It corresponds with the 4th commandment of the Decalogue: "Honor your father and your mother."
Awards
Golden Horseman for the Best Short Fiction Film at the International Competition of Filmfest Dresden 2010.